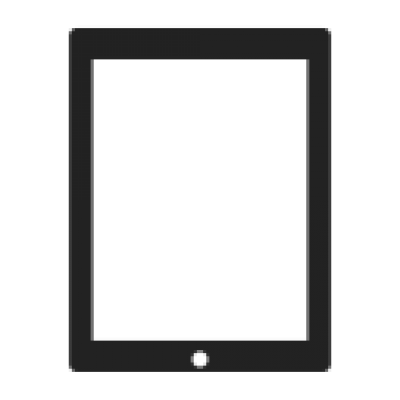 Skal du have fixet din iPad 3 både hurtigt og billigt, så kan det godt betale sig at aflægge et besøg forbi IFIX Mobil. En iPad 3 er en meget moderne kvalitets-iPad, men det er næppe muligt helt at undgå skader i større eller mindre omfang. Uanset hvad der er galt med din iPad, står vores mange dygtige teknikere altid klar til at få den til at virke igen. Vi har her hos IFIX Mobil mange års erfaring, og derfor kan du være sikker på, at din iPad er i god behold hos en af vores mange dygtige teknikere, der har stor ekspertise indenfor området og kan klare enhver form for reparation. Hos IFIX Mobil ved vi, hvor svært det er at undvære sin iPad, og derfor bestræber vi os også på, at du kan få den tilbage igen hurtigst muligt, så du kan få glæde af den både i skolen eller på job. At få fixet sin iPad 3 behøver ikke nødvendigvis at være en dyr eller langsommelig proces – slet ikke hos os. Er din iPad 3 i stykker, så smut forbi vores værksted med din tablet under armen og få den fixet på ingen tid og til billige penge. Du kan faktisk få den fixet, imens du venter, så du kan komme hurtigt videre.

Københavns bedste priser
Professionelt værksted

12 måneders garanti
Find din reparations pris
Walk-in service, ingen tidsbestilling!

Professionelle iPad reparationer til skarpe priser
Her hos IFIX Mobil klarer vi alle former for iPad reparationer, herunder b.la. diverse udskiftninger, softwarefejl og har din iPad 3 fået en vand- eller væskeskade, kan vi også sagtens klare den opgave. Vi udfører professionelle og hurtige reparationer, så din iPad 3 kan fungere igen uden problemer. Hos os har vi 12 måneders garanti på alle vores reparationer, samt på vores reservedele af høj kvalitet. Derfor kan du være sikker på, at du får en tilfredsstillende reparation hos os. Vi har et stort ønske om at gøre vores kunder tilfredse med vores ydelser og altid give den bedst mulige oplevelse. Derfor tilbyder vi også, at du kan følge med i vores reparationsprocesser, så du er med fra start til slut. Det mener vi giver den bedste og det mest gennemsigtige reparationsforløb.
Få repareret din iPad 3 på Nørrebro
Står du og skal have fixet din iPad 3, så smut forbi vores professionelle værksted og få en god snak med en af vores erfarne teknikere. Vi har til huse på Jagtvej 101 st. på Nørrebro, hvor du er meget velkommen til at lægge vejen forbi med din iPad 3. Vores faglærte teknikere ser det som deres fornemmeste opgave at yde et solidt stykke håndværk, så din tablet på ingen tid fungerer optimalt igen. Vi fører nogle af landet skarpeste priser på iPad reparationer af enhver art, og du kan finde vores prisliste, samt yderligere informationer om vores ydelser og reparationer lige her på siden. Udover at vi ikke går ikke på kompromis med hverken kvalitet eller materialer, så vægter vi også service og kundetilfredshed meget højt. Derfor ynder vi at give vores kunder den bedste behandling hver eneste dag.
Du kan altid kontakte os på 42 66 99 13